5* Luxury Hotel with Spa in El Vendrell
Inspired by centuries-old traditions of European spa cultures, Explore Spa - our luxury spa in El Vendrell, Catalonia - invites you to discover the good life while immersing yourself in our magnetic energy. Recharge your body with exclusive body and facial treatments using nutrient enriched waters from the Mediterranean Sea directly outside the hotel.
An authentic Ayurveda experience is available using practices and oils from Kerala in Southern India. Indulge in an unforgettable experience on the Costa Dorada with signature Explore Spa treatments and therapies combining the magic of different rituals inspired by ancient legends that induce maximum relaxation.
AYURVEDA EXPERIENCES
An authentic Ayurveda experience is available using practices, hands, oils and beds – all from Kerala in Southern India.
BODY TREATMENTS
Therapeutic methods inspired in different techniques restructure the essence of the body.
MASSAGE TREATMENTS
Different techniques comming from all over the world, only thinking in your well-being.
SIGNATURE TREATMENTS
The new Signature Explore Spa treatments offer exclusivity and design elegance combined with the magic of different rituals inspired by ancient legends that induce maximum relaxation and provide an unforgettable experience.
THALASSO TREATMENTS
European thalasso treatments recharge the body using nutrient enriched waters from the sea directly outside the hotel.
BEAUTY FACIAL TREATMENTS
The application of treatments most appropriate for each type of skin optimizes texture, radiance and vitality.
MAMA MIO
MAMA MIO is a pioneering brand products and treatments for pregnant women, focused on improving the quality and elasticity of the skin during pregnancy, prevent stretch marks naturally and safely.


Discover all Mama Mio Treatments »
SPA PACKAGES
Enjoy especially curated Spa Experiencies for a complete day of relaxation and well-being.
CARITA PARIS
Combining science and nature, while understanding the importance of formulation to push the power of active ingredients even further within the skin. Reinventing the idea of transmission, Carita sets their beauty therapists to the task of shaping the beauty of tomorrow using the expertise of their hands.
HAIR & BEAUTY
Hair, waxing, nails, all what you need to be ready for a perfect day.
FITNESS CENTRE
At the Explore Spa by Le Méridien you will also enjoy the gym with the latest Technogym technology. A complete range of equipment for you to be always fit.

To confirm availability, schedules and rates for yoga, pilates, aquagym or personal training, please contact the spa reception or send an e-mail to ra.explorespa@lemeridien.com.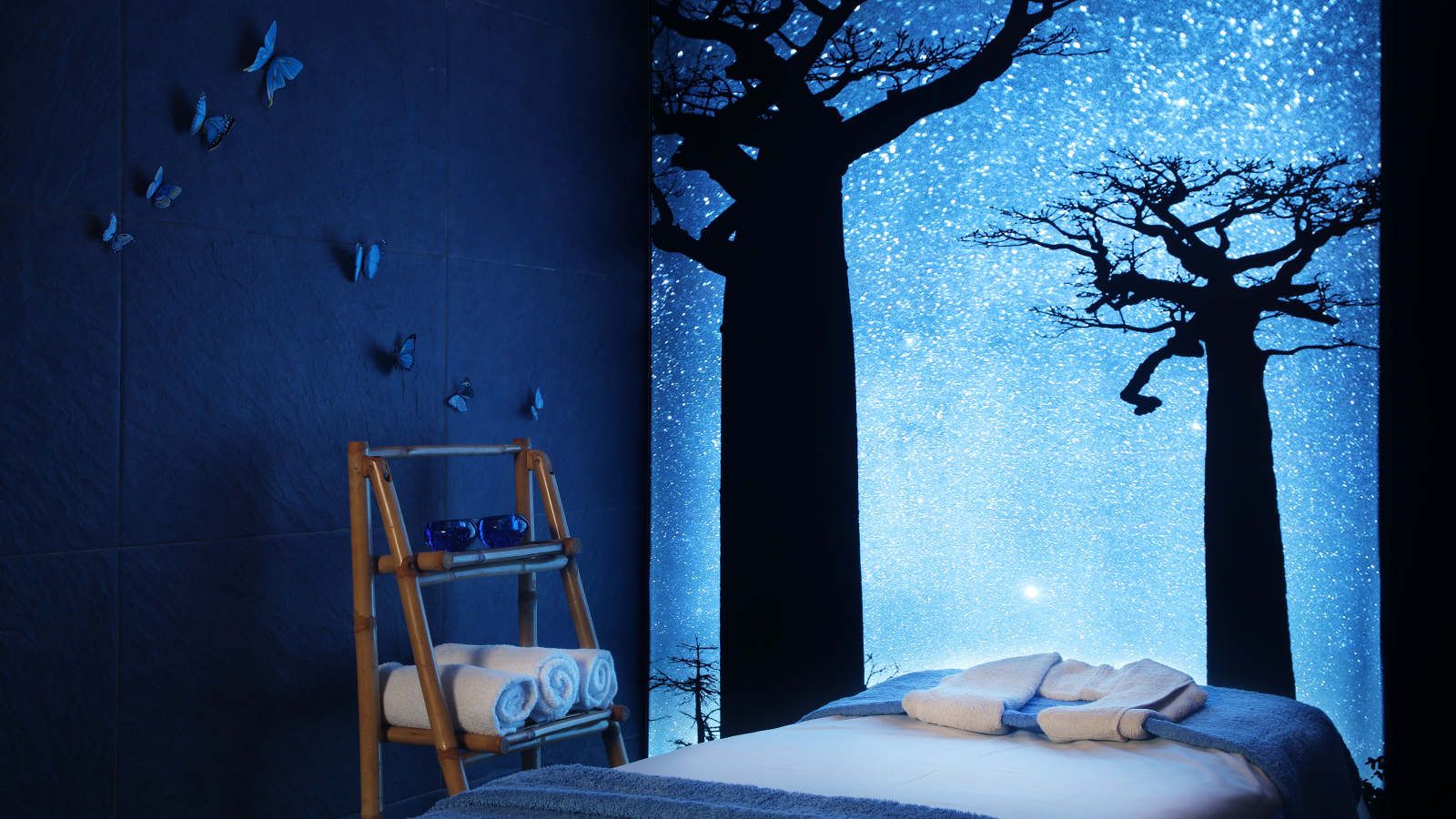 Special Offers

Discover all our Special Offers:
Gift Vouchers
If you are considering giving a gift, Le Méridien Ra Beach Hotel & Spa offers the ultimate luxury, relaxation and dining experience on the Costa Dorada. Choose from hotel gift vouchers for a stay in a deluxe room or suite with spectacular sea views and breakfast included, for a spa voucher with a treatment or massage of your choice, or a romantic package for a luxury suite including dinner and a bottle of Cava.
OPENING HOURS
Open from Monday to Sunday from 09:00 to 21:00.
Pre-planned Treatment Programme
Contact us to organise your personalised treatment programme with our Spa Specialist during your stay at Le Meridien Ra Beach Hotel & Spa.
SPA ACCESS
For further relaxation it is our pleasure to take care of your Kids at our Le Méridien Family Kids Club with fun and creative activities whilst you enjoy a moment of "me time".
Please note that, according to our policies, Children/Teenager under the age of 16 years old, may not permit to enjoy our treatments, as well as not permit to use the Spa facilities, including Thalasso Pool, gymnasium and the exterior desks.
From 16 years old access to the Spa is permitted but they should be accompanied by an adult and to be signed in our Spa document by the responsible person.
However, we will be pleased to offer our Le Meridien Family Kids ClubProgram, for the minors (from 4 to 16 years old) so they could enjoy at the same time with you.
CONTACT US
We recommend to reserve your treatment in advance.
EXPLORE SPA BY LE MERIDIEN
LE MERIDIEN RA BEACH HOTEL & SPA
Avinguda Sanatori, 1, El Vendrell, España
Tel: (34) 977 694200

Send an Email >